Development and Engineering
Do you have high quality standards? Are you looking for an optical system that reliably detects even the smallest defects with the highest accuracy?  Then MathTech is the right choice for you. We implement intelligent image processing solutions for almost all branches.
If you would like to learn more about our image processing systems and applications, visit us at http://www.mte-visual-control.de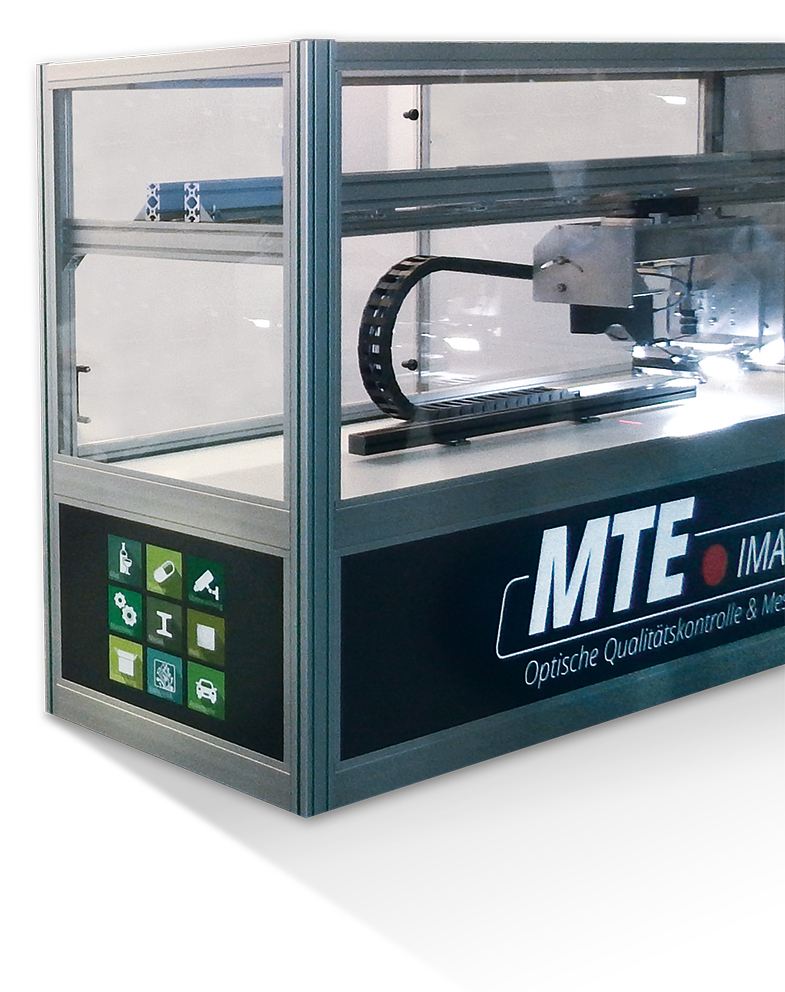 Benefits
Development of camera and sensor systems for optical analysis
Selection and installation of all necessary components (camera, line scan camera, 3D sensors, optics, lighting, cabling, carrier systems, rails, motors, robot systems, PC)
We develop your system step-by-step in laboratory tests, as a prototype on site and finally as a finished system in the running process.
We offer you consulting, training and support
Advantages
Our engineers are always at the cutting edge of technology
We have extensive experience in various fields of application
We have several years of very good experience with our hardware suppliers.
Uses
Optical metrology
Optical quality control
Font and code recognition
3D analysis
2D analysis
Positioning, robot assembly
completeness check
texture inspection
robot vision
color control
print inspection
surface inspection
character recognition
presence check
2D measurement
3D Surveying
2D position detection
3D position detection
2D object recognition
3D object recognition